Multi-Tire Capability
The ability to position/value multiple Ag tires on a machine simultaneously.
Easy To Use
Intuitive design makes adding your Ag tires to an evaluation form a breeze.
Tire Positioning
Assign front/back, left/right, outside/middle/inside positions.
Multiple Mailer Engine
Directly send data from TreadSure evaluations to up to 2 separate recipients.
Surprisingly Simple
Free to download from both the Apple® App Store and Google® Play Store. TreadSure® puts industry-leading Ag tire information at your fingertips.
User-Friendly
No account creation required. Simply download and begin evaluating your agricultural tires immediately with the TreadSure® Tread Calculator mobile application.
Clean Graphics
Pictures and diagrams make it easy to navigate through the tire evaluation process.
In-App Help
Various "Help" icons throughout the app to provide assistance where it matters most.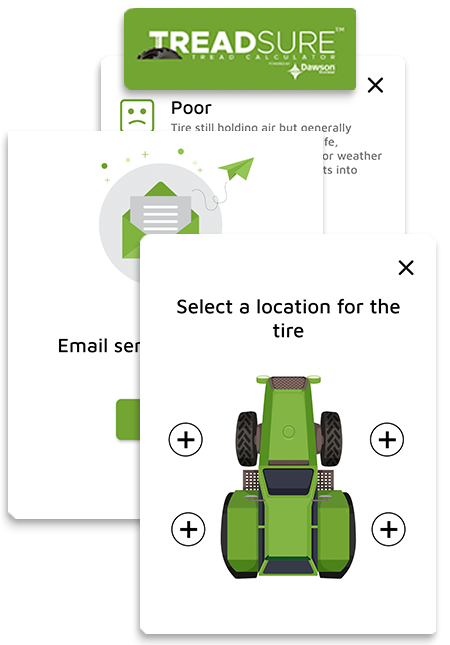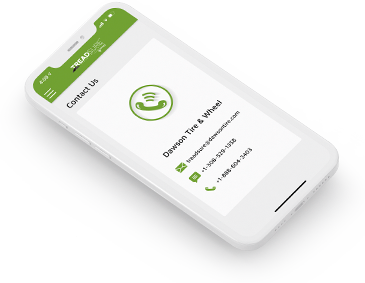 Always Improving
We're just getting started! New features and updates will be coming
Multiple Mailer Engine
Send evaluations directly to up to 2 recipients
Concrete Security
Security is important, that's why we don't store any personal or customer data
TreadSure In Action
Get a glimpse of the TreadSure® mobile app at various stages of the tire evaluation process. Clean and easy to use, that's TreadSure®.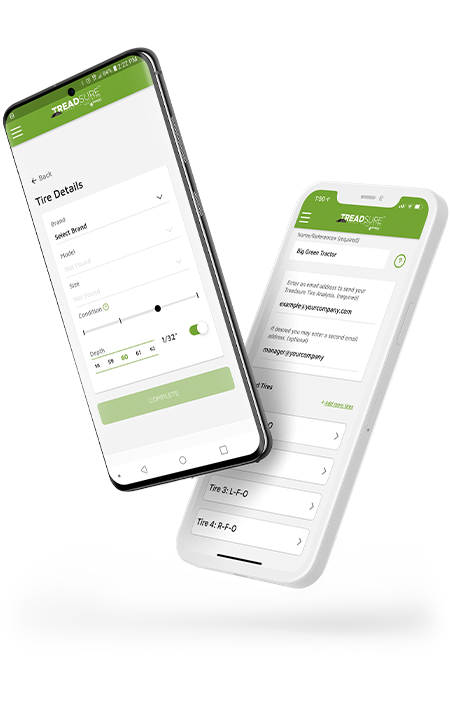 Manage All Your Tires Easily
Whether you have 1 or 12 Ag tires, TreadSure® has a solution for you. Listed below are the two main processes you are able to complete on TreadSure®. Learn the key differences between each to make an informed decision that is best for your specific use.
Tread Calculator
Perfect for quick access to information on one tire.
New Evaluation Form
Allows you to enter information for up to 12 tires and assign their positions respectively on your machine.
An App That Could Save You Thousands
TreadSure® puts money saving information in the palm of your hand to help you properly evaluate your Ag tires. This could result in thousands of dollars saved when used appropriately. It is like having a tire expert in your pocket!
Available on iPhone and all Android devices running iOS 7.0.2 or Andriod KitKat or newer