When considering the right agricultural tires for your job, you are likely looking for a tire that offers plenty of traction and support for your work while giving you the smoothest ride possible. What may come as a surprise to many is that Ag tires actually come in a variety of styles based on the tread depth, tire profile, soil type, and application. Learning the various styles of common Ag tires can help you select the best tire for your needs – as well as how you can care for your specific tires to ensure that they last as long as possible.
In this article, we will break down the most common Ag tire styles, and look closely at the benefits of each.
Common Ag Tires ( R-1 / R-1W )
When considering Ag tires, the most common tread pattern you will come across are R-1. These tires are commonly used on agricultural equipment that may travel across terrain that is uneven, rough, and where traction is needed.
R-1 Ag tires feature a moderately deep tire tread that will give equipment a stronger traction on farmland that may be muddy.
If your land is in a floodplain and is prone to having seasonal standing water issues, you may benefit from the advantages of R-1W style Ag tires. R-1W tires offer the greatest traction and support when the ground may be impassable with heavier equipment or if you are losing traction with a standard R-1 tread design.
R-1 and R-1W tires – while a great choice for helping push through rough and wet farm terrain, often come at a higher cost due to their size and durability (R-1W's costing more than traditional R-1's). The increased tread and depth can be rough on lawns and turf, often leaving ruts in soft ground. When it comes to choosing the right Ag tire for your property, ensure that you know the impacts that snow, rain, and seasonal flooding may have on your soil. Choosing a set of R-1 or R-1W ag tires may be an investment that will pay off in the long run.

Rice & Cane ( R2 )
The most common Ag tire tread found amongst those with 'wet' harvests such as rice or cane sugars, is R-2 style tread design. Because of their massive lug sizes and tread depth these tires are excellent at maintaining traction even in the wettest condition
They come with a hefty price tag, but their superior gripping power makes them a must for some producers.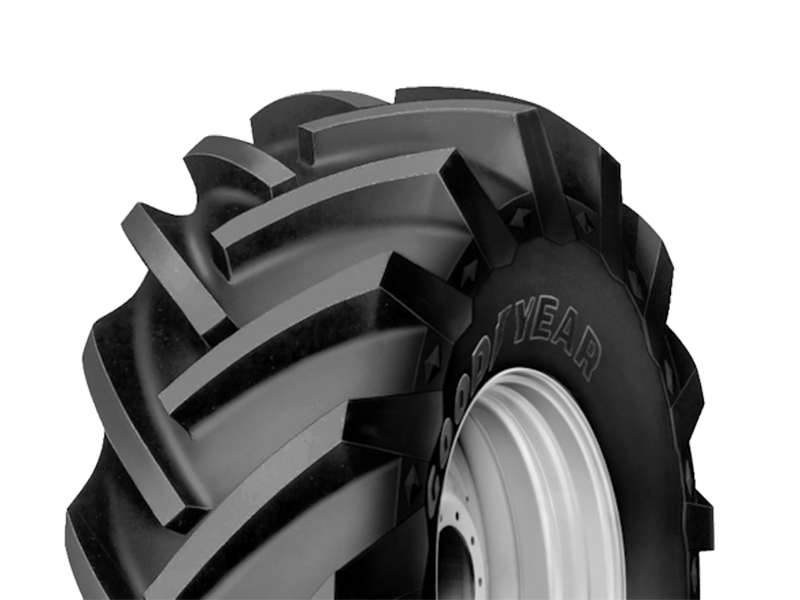 A Goodyear Special Sure Grip R-2 Tire (Average New Tread Depth of 94/32nds)
Turf Tires ( R-3 )
The next number up in the Ag tire level is the R-3. Known as a "turf tire", R-3 tires are designed to offer traction and stability when traveling across grass. The tread depth of R-3 Ag tires are deep enough to offer plenty of traction and control while not leaving damaging tread marks on the grass or yard.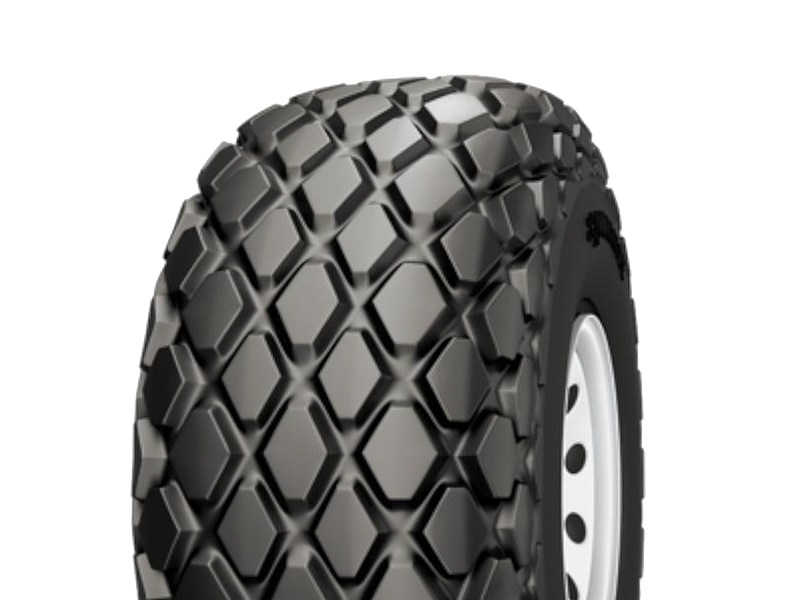 Similar to what you might find on a standard lawn mower, R-3 tires will ensure a smooth ride at a good price. However, since these tires are built to work on grass without leaving a trail, you may find that they don't help much when the ground is soggy or snow-covered. To help give a bit more traction in adverse conditions, you can add wheel weights to R-3 Ag tires to give them a bit more heaviness and traction.
R-3 turf tires are a great option when you are needing to handle tasks on paved or graded ground, as well as on lawns. You will want to ensure that you have a good set of R-3 Ag tires on hand to aid you in work around the property that requires a smooth and efficient ride.
Industrial Tires ( R-4 )
The R-4 tire is also referred to as the "industrial tire" due to its make and durability. You will often find industrial R-4 tires on equipment such as skid steers, fork lifts, and other equipment that requires higher levels of traction and strength.
R-4 tires are designed to help you move and haul heavier items while still helping keep your yard or lawn safe from deep tire tracks. R-4s feature a barred pattern similar to an R-1 Ag tire, but is a bit less aggressive. However not quite as soft as an R-3 design. This hybrid tread results in excellent strength on smoother/flatter surfaces, and provides decent traction when powering through mud and snow.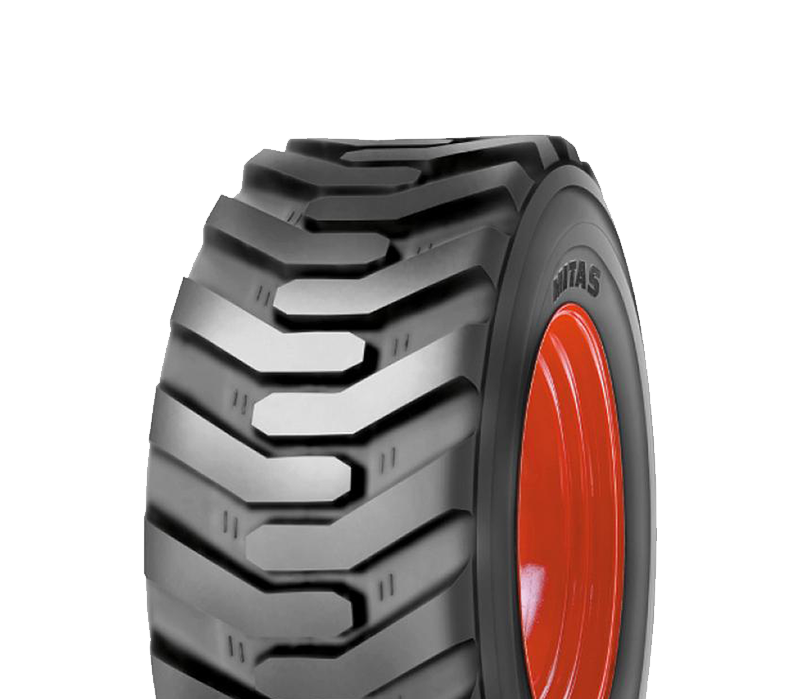 There are many uses for R-4 tires, making them one of the most versatile tires on the market. Offering greater endurance than the R-3 with traction to help with most jobs, you will love the various ways that an R-4 tire can be used for various applications.
Hybrid Tires ( R-14 )
The newest addition to the Ag tire family offers a hybrid benefit between the R-1, R-3, and R-4. The new R-14 features the similar squared-off profile as the R-4 Ag tire, but offers the traction advantages of the R-1 style.
To accomplish this, R-14 Ag tires are designed with lugs that are built to bite into the ground better than the R-4, but adds a center line of bars to the tire that help reduce the bounce that can accompany the R-1. This results in a far smoother ride while still giving you the grip and traction necessary to work through a variety of soil types and road conditions.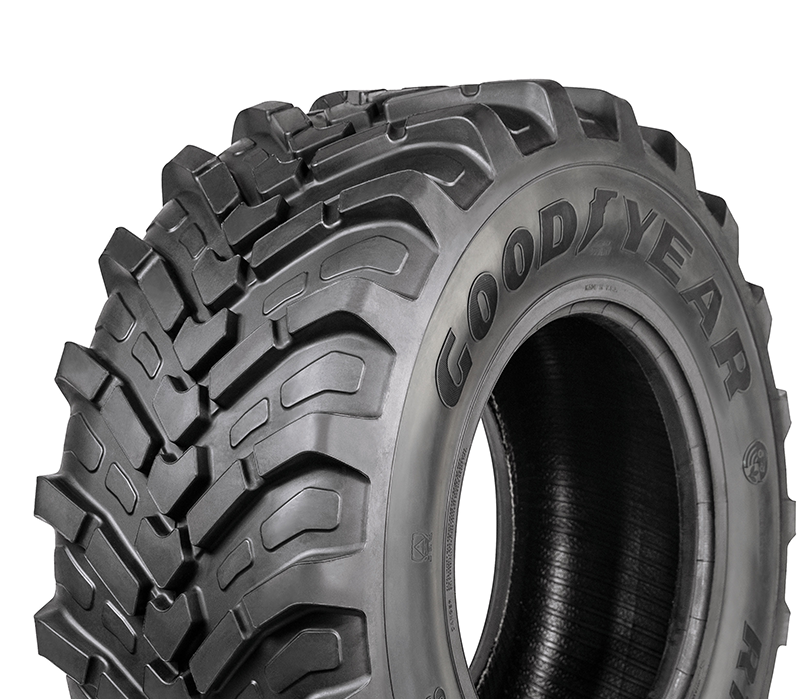 For those looking to enjoy the benefits of the R-1 Ag tire but ensure that their ride is still smooth and relatively easy on their ground like and R-3/R-4, the hybrid R-14 tire may be perfect for the job.
Discover Your Next Best Tire With Dawson Tire & Wheel®
Each Ag tire style offers a variety of benefits. When you understand how each style differs from another, you can better choose the right tires for your specific needs – as well as how you can better care for them so that they continue to work hard for you over the years.
For some Ag professionals, each tire style may be necessary for different parts of their day-to-day operations. This means that they may have various tire styles that they need to maintain and use for different jobs. After all, the right tractor with the wrong tires, is the wrong tractor.
To help you make the most knowledgeable choice of tires contact the tire experts at Dawson Tire & Wheel®. They ask the right questions to ensure you and/or your customers will get the correct tire and wheel combination, at the best price!